National Institutes of Health
Corporate Info
National Institutes of Health (NIH) is the research body under the Ministry of Health Malaysia (MOH). We focus on conducting health research to support the ministry and the stakeholders in ensuring the wellbeing of the people. NIH was approved under the 7th Malaysia Plan and was officially launched in August 2003. The establishment of the NIH aims to create seamless continuum research from identifying research priorities, conducting research, and utilizing research findings for the health services and programs. There were six research institutes and a secretariat that was later merged into one research organization known as the NIH in 2019.
NIH are under the supervision of the Deputy Director General (Research & Technical Support). Besides NIH, there are three other divisions under the same program namely Planning Division, Engineering Service Division, and Medical Radiation Regulation Division.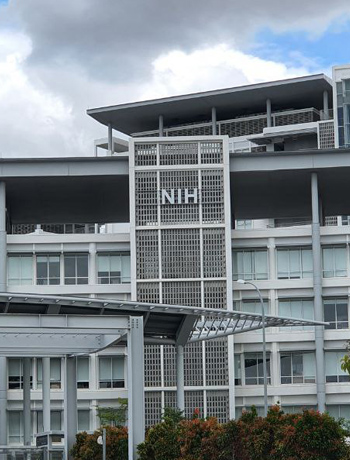 In general, NIH is responsible in conducting health research that cover initial planning and prioritizing research areas according to the needs, conducting research on the field, and utilizing research findings for health services and programs. Each institute under the NIH are responsible in conducting research based on their niche area such as biomedical, clinical, health systems and governance, and health behavioural. NIH also responsible in conducting training and providing consultation in health research for the ministry and other agencies in Malaysia as well as other countries.
NIH as a leading health research organisation towards enhancing the health and well-being of the nation.
To conduct effective and high impact health research that will improve the quality of life of the people;

To govern and manage health research in Malaysia that will address national health concern and priorities;

To conduct training related to health research; and

To provide health research consultancy.